In Instance Manager, new tiles have been added: Logs, Database Info, and Job Monitor, where you can view the latest Information Messages, database size, and active Jobs.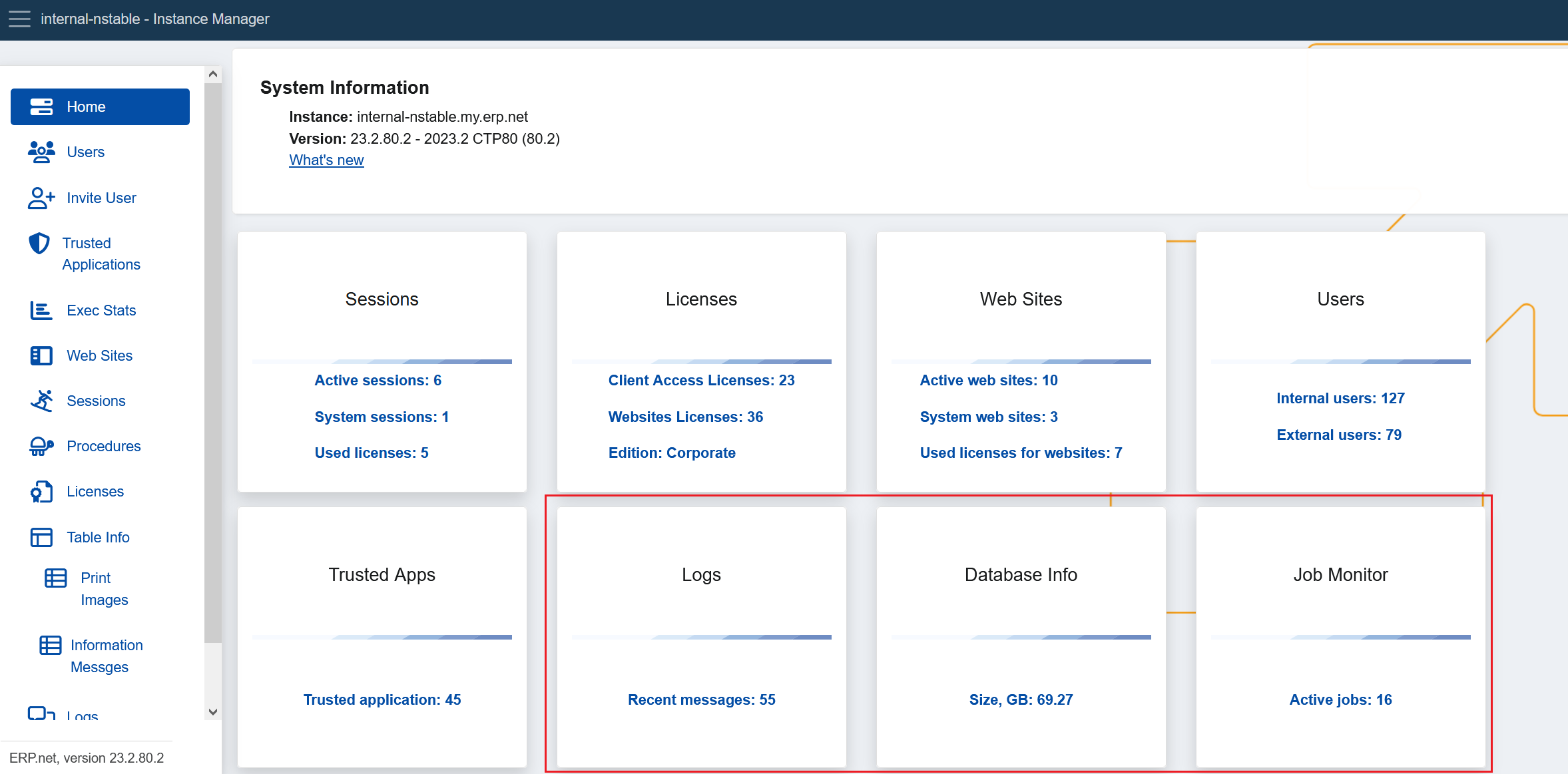 At the same time, new sections have been added to the menu for them:
Logs
Displays data from Information Messages, allowing details for each to be viewed.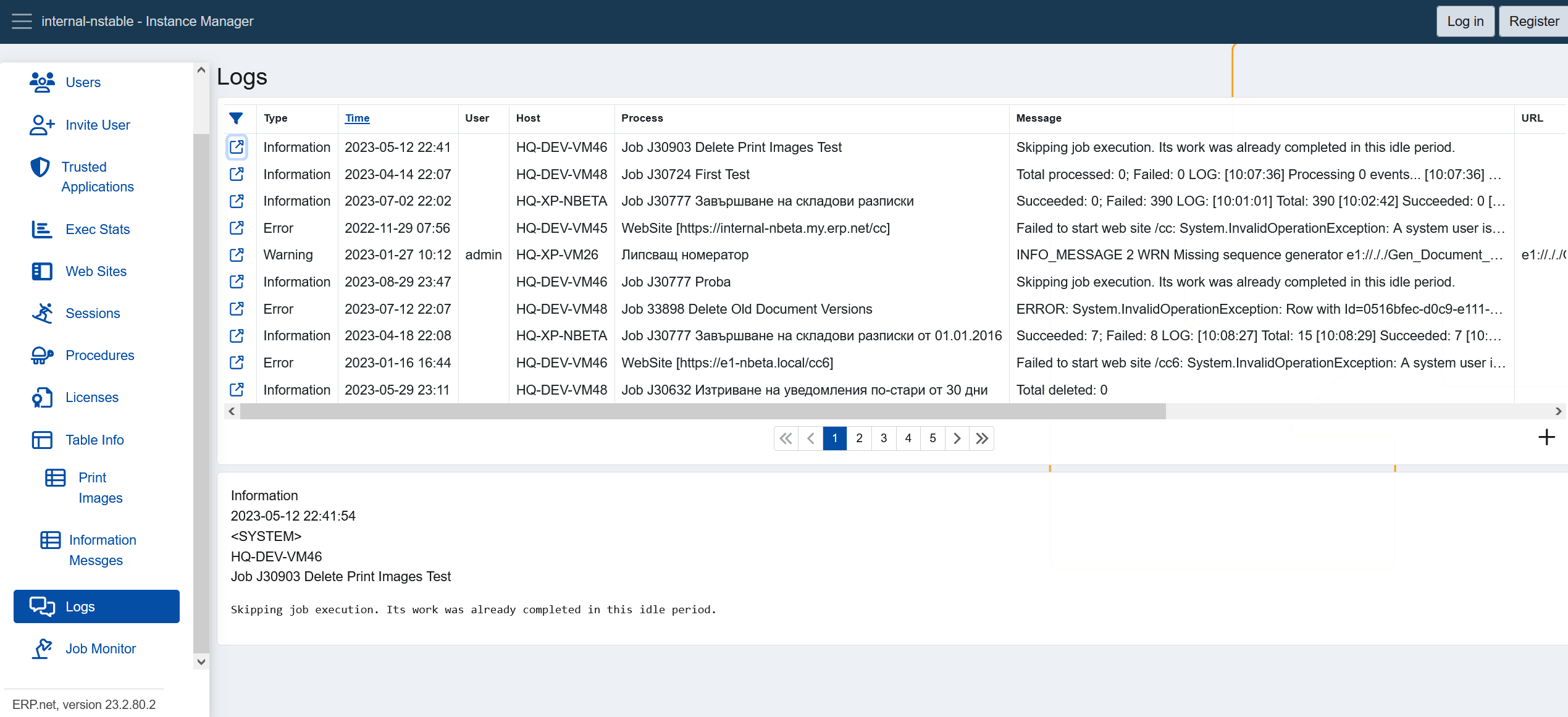 Table Info
Here, you can view the sizes of the tables in the database, with the option to sort by size or number of rows. This allows for an analysis of which data occupies the most space and which are growing the fastest. As a separate section, you can view the sizes of individual processes in the Information Messages table.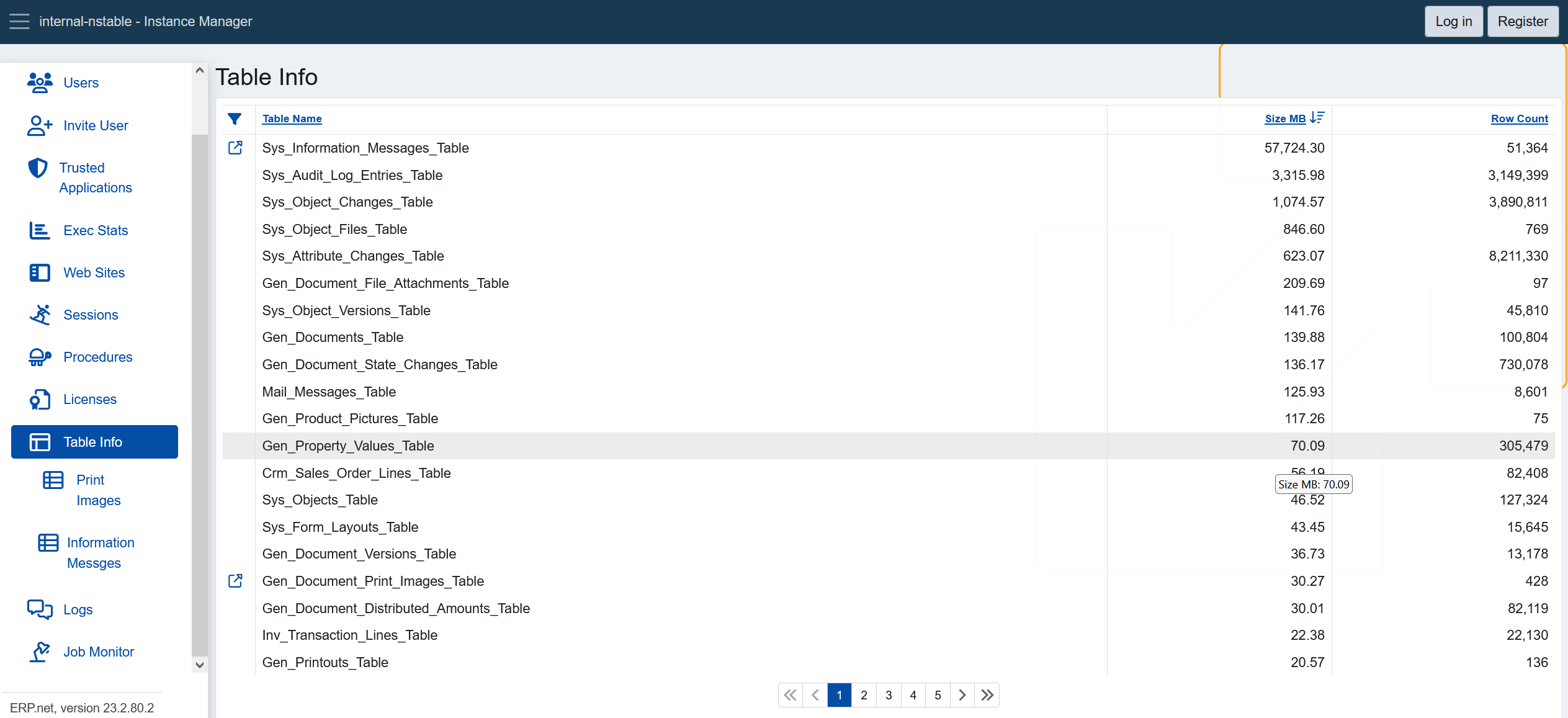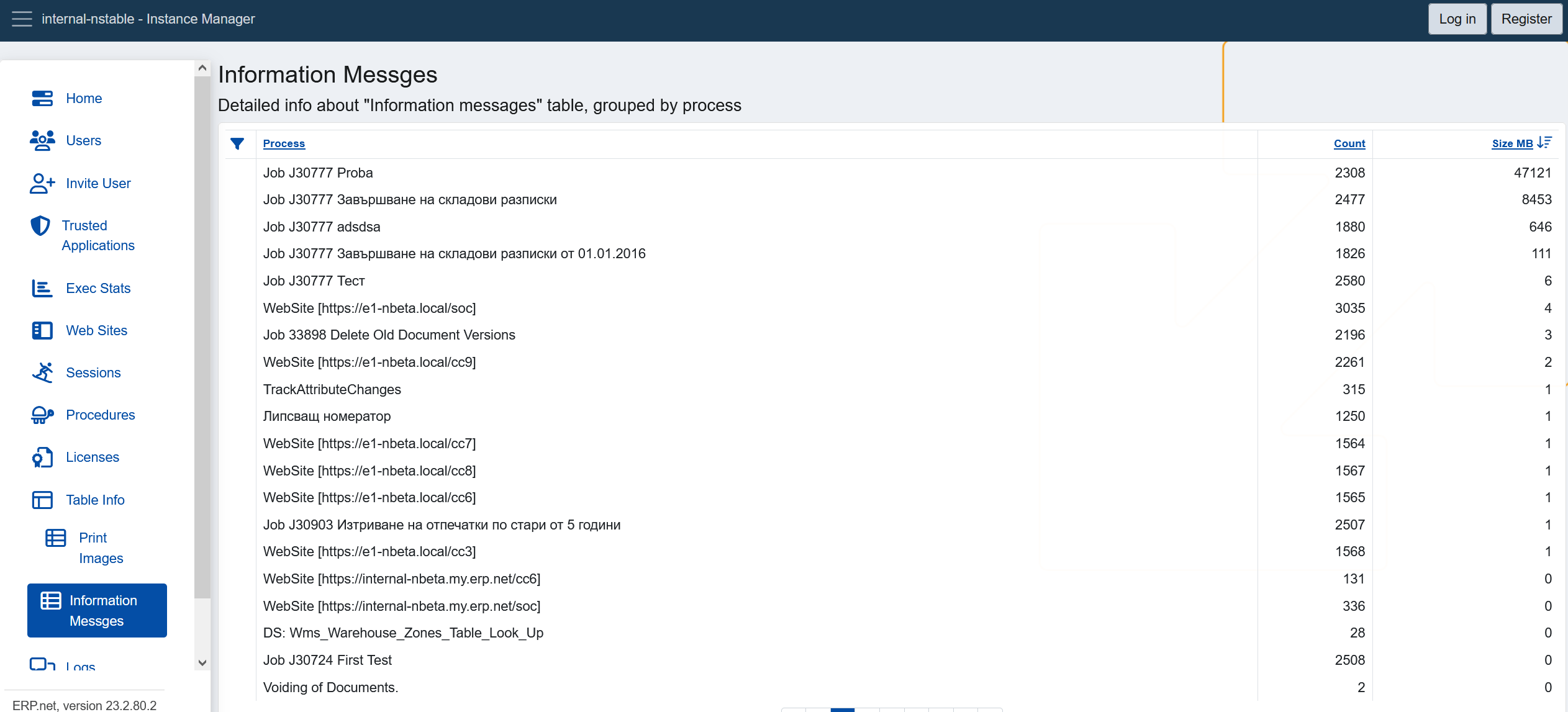 Job Monitor
Here, you can view the active Jobs, activate and deactivate them, inspect their logs, and if necessary, edit them.