To make working with files and folder easier, in version 22 we are adding a new feature - a file manager. It has a tree order, similar to the one found in the product groups: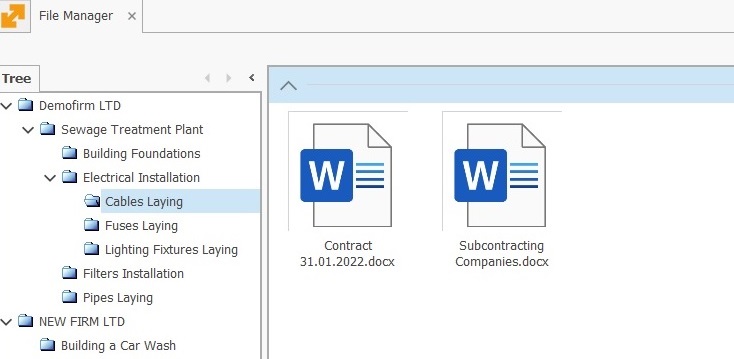 Each folder may have an unlimited number of subfolders and you can easily organize your files and folders in the structure. It further helps secure sensitive data.
More information is available here: https://docs.erp.net/tech/modules/general/folders.html.