We implemented a new feature in our web client which allows you to easily select a record for a certain field.
When clicking a dropdown field, like the Store in Direct Sale Order, the three dots for opening the dropdown menu visualize the Select by navigator option.
Upon clicking it, the respective navigator for the field type opens up in Select mode and allows for a record selection. The Select button text is dynamic and changes each time a different line gets marked.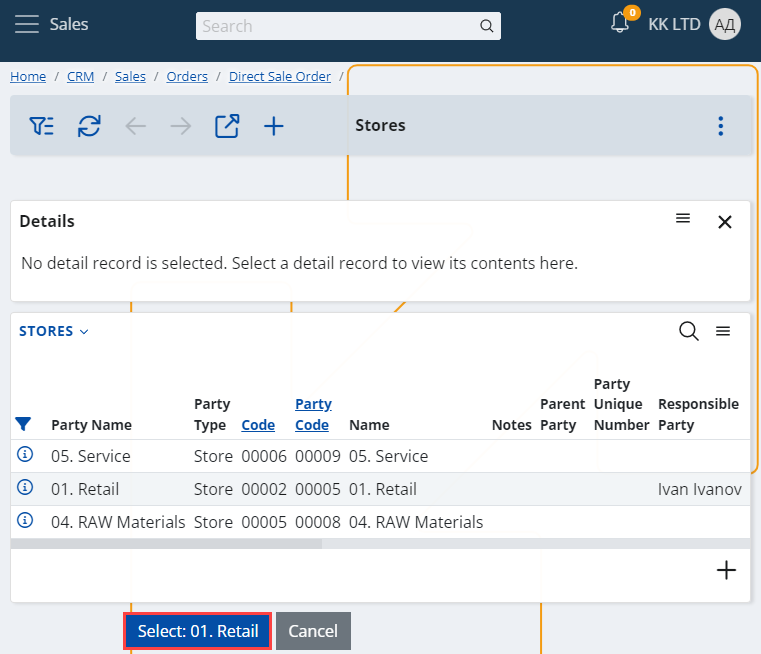 Once the select button is clicked, the system returns to the main form with the selected record filled in.