Composite products are products that are usually sold as a whole but are composed of individual components (packages of parts) that are stored and manipulated separately from one another.
The furniture manufacturing and distribution businesses are just some key examples of industries that rely heavily on composite products to run their operations. But managing composite products can be a complicated task. You're responsible for storing, handling, and distributing products composed of individual parts or components. You need to keep track of each component and be able to manipulate them separately. All these components must come together to be distributed and sold as a final (composite) product.
That's why ERP.net has developed a Composite Products feature to help you manage all these aspects.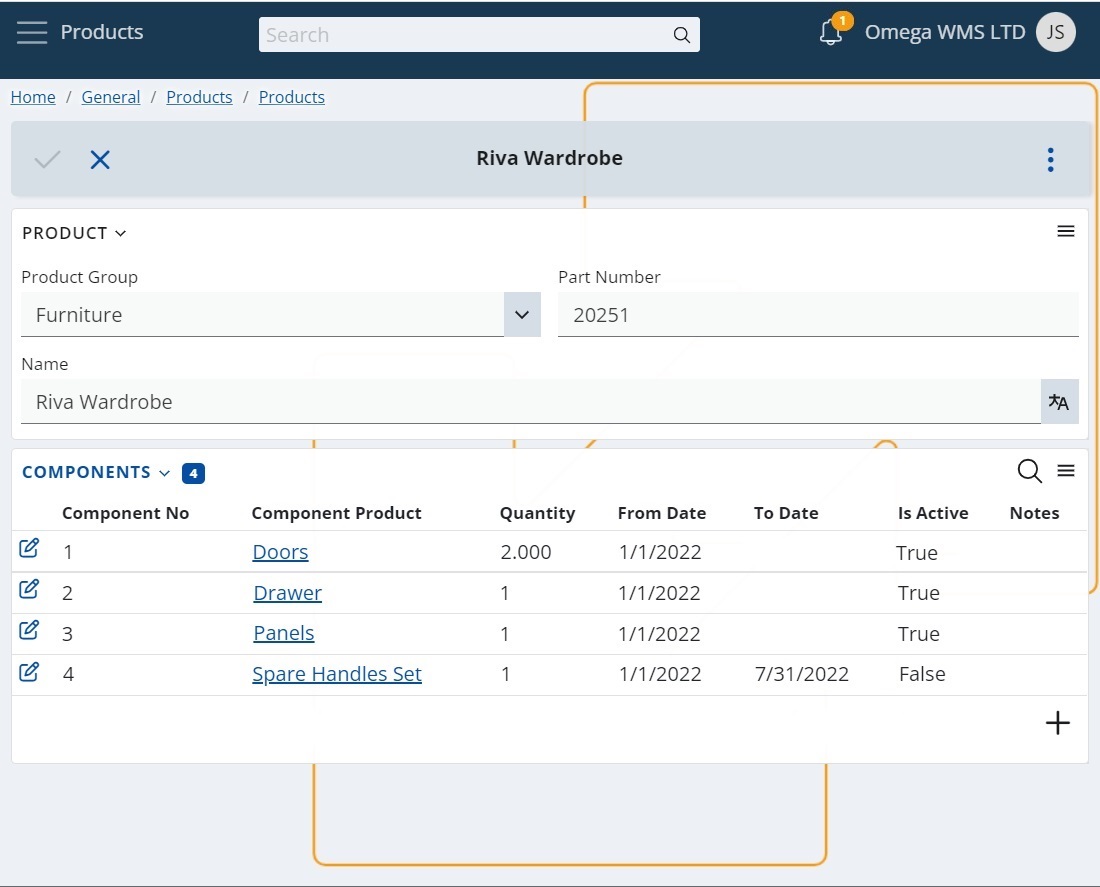 Our feature is designed to streamline the process of handling composite products and help you overcome the challenges of dealing with them. With ERP.net's Composite Products feature, you can not only track the availability and operate the whole processes regarding composite products but you can easily store, track and manage all of their components as well.
The feature also introduces several levels of control. They can be set for proper and controlled task execution when receiving and dispatching composite products. This, in turn, will help you minimize errors and avoid additional costs.
For more information, see the Composite products topics in our Info and Tech sites.