The WMS Worker app is an essential tool for warehouse workers to execute their tasks efficiently. In its latest version 23, the app has introduced new features to make order execution even faster. One of the most significant updates is the introduction of a new general Scan field in the main order lines screen.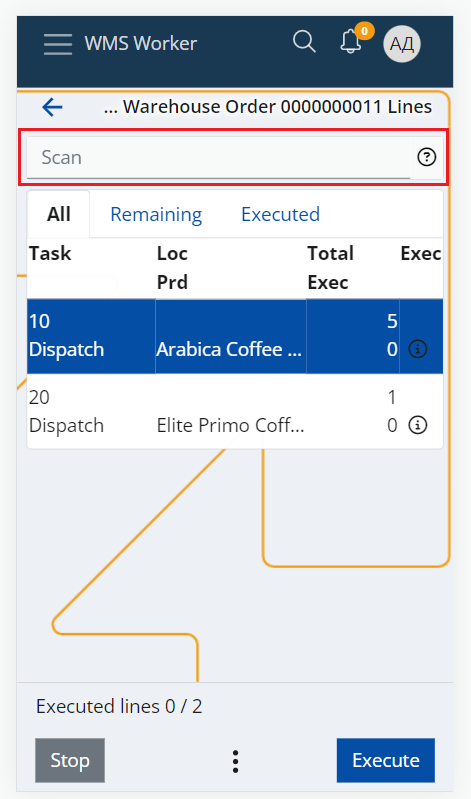 The new Scan field allows workers to initiate line execution by merely scanning the product in front of them. This feature eliminates the need for manual data entry, which saves time and reduces the possibility of errors. Additionally, the field supports GS1 barcodes, which means that workers can automatically execute the line without having to fill in additional information. All the necessary data is encoded into the GS1 barcodes.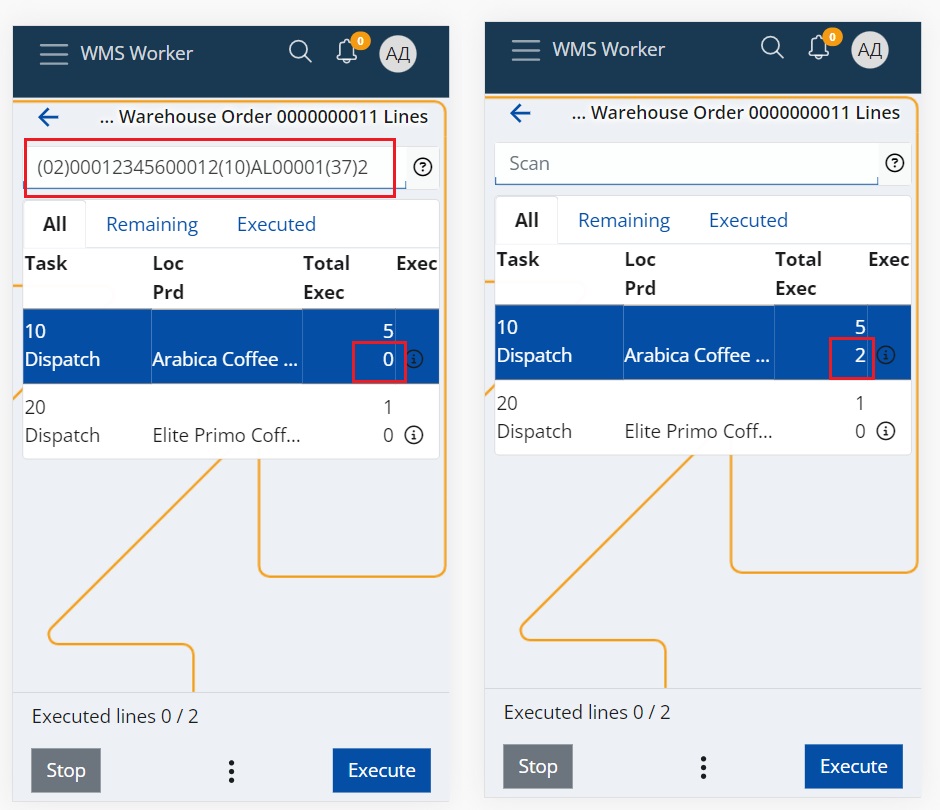 Moreover, the new Scan field also supports SSCC (Serial Shipping Container Code) barcodes. With SSCC barcodes, warehouse workers can, for example, receive or dispatch the whole logistic unit content with a single scan. This feature is incredibly useful in warehouses where large shipments need to be processed quickly.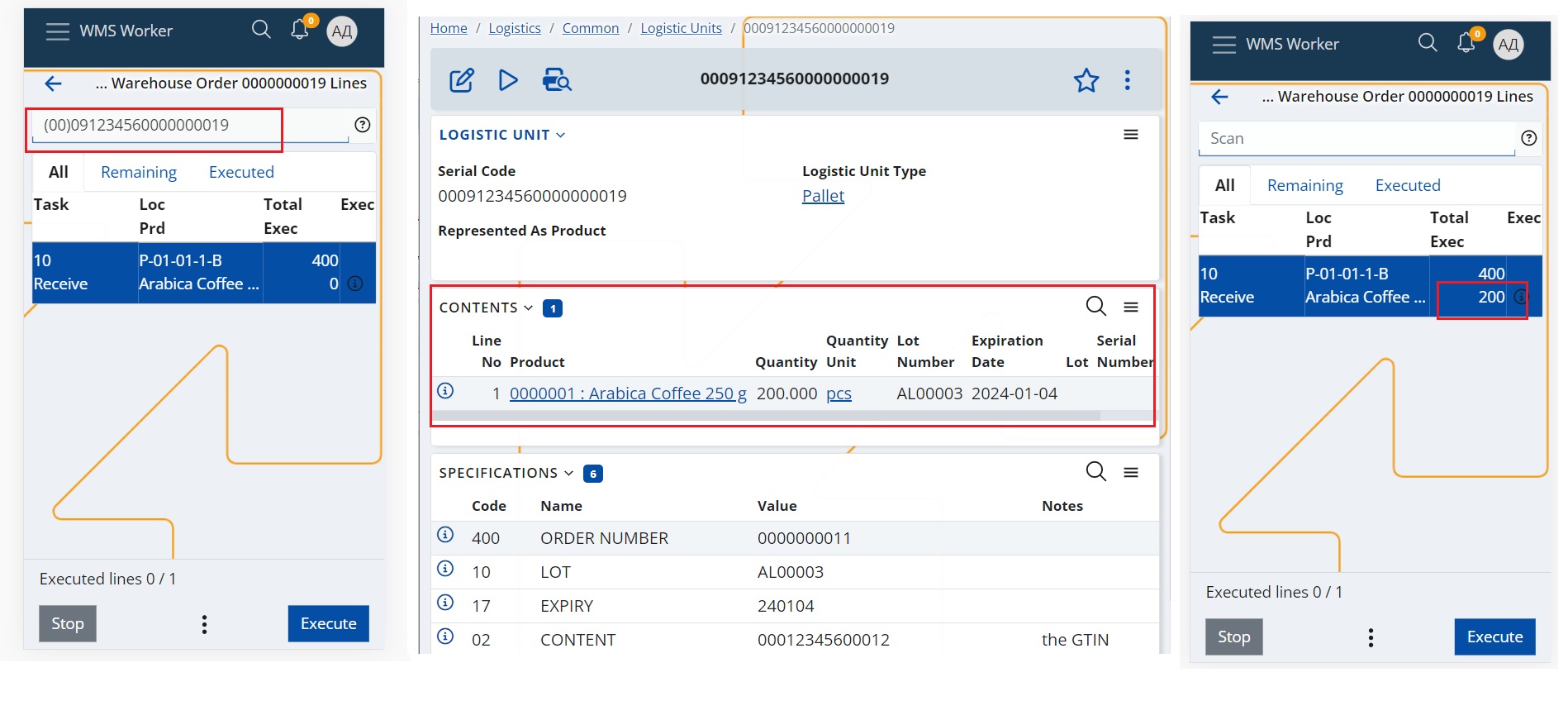 The Scan field reads barcodes using different parsers. The currently supported parsers include P01 for Product Code, P02 for GS1-Single Product barcodes, and P03 for GS1-SSCC barcodes. These parsers ensure that the app can read different types of barcodes and extract the relevant information from them. You can find out more about them in our tech documentation - https://docs.erp.net/tech/modules/logistics/wms/how-it-works/barcode-parsers/index.html
In conclusion, the new Scan field in the WMS Worker App's main order lines screen is a significant improvement that makes order execution even faster and more efficient. The support for GS1 and SSCC barcodes further streamlines the process, eliminating the need for manual data entry and reducing the possibility of errors. With these new features, warehouse workers can perform their tasks with greater speed and accuracy, ultimately resulting in better overall productivity.