In version 23, removable filter row was added to the Web Client navigators.
Users can now filter document lists by setting values in almost all essential and optional fields which are part of the specific document type. This includes text, true/false and date.
Specific values (keywords) can be set for multiple fields at a time. The more rules you set, the more precise the final filtering on the page will be.
The new filter rows can be expanded and collapsed on-demand using the respective filter button highlighted on the picture: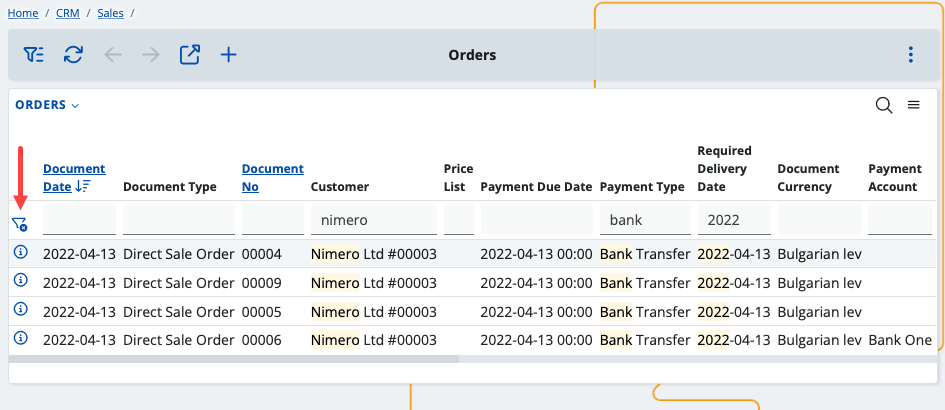 With the help of the filter row, you will not get lost in an endless list of documents.