In version 23, calendars were integrated into the Groups module of the Web Client.
Collaboration within a group can now be further enhanced with the help of a calendar tab sitting right next to the chat functionality.
You can access the new Calendar tab for each group you аre part of. With shared calendars, you will be able to see and set meetings, tasks, calls, or activities for your whole group.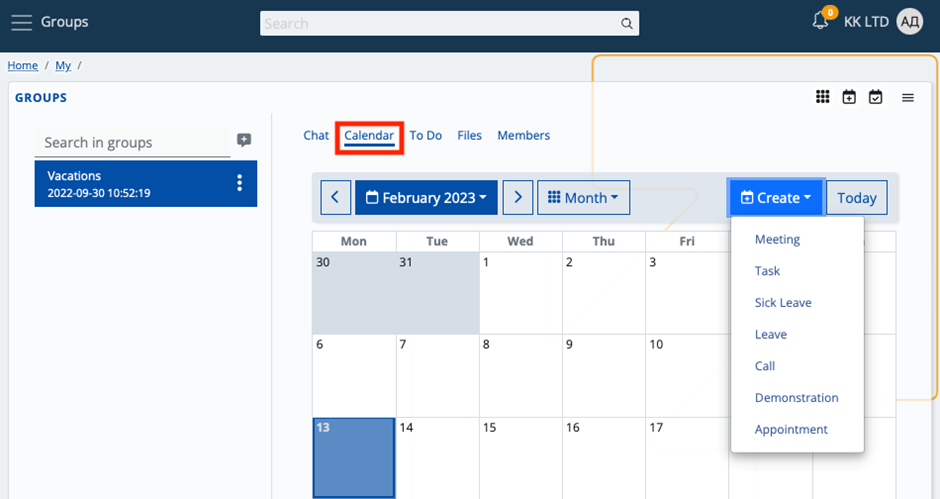 The weekly and monthly calendar views show all your specific entries, as well as all activities scheduled by other users in the same group.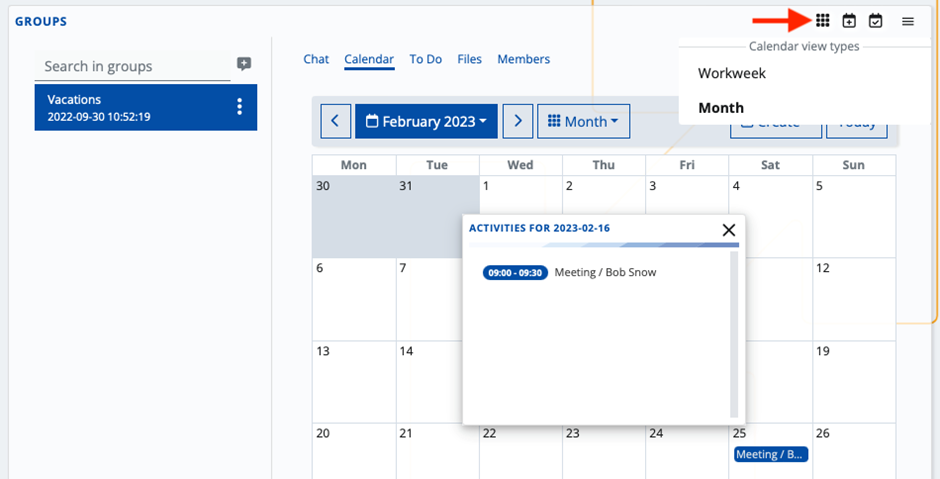 The regular non-group calendar menu collects events from all groups you participate in. In other words, it summarizes all activities across all of the individual group calendars.
The new group calendar can help manage teams of installers or facilitate other collaborative efforts.